America's First French Vegan Bakery: Shop 100% Plant-Based Pastries
Experience the L'Artisane Creative Bakery Difference
Discover More
Authentically French, Truly Vegan

Crafted with precision, our pastries maintain the high standards of French patisserie while honoring plant-based ethics.

Nationwide Delivery, Fresh to You

Our gourmet treats are shipped directly to your door, ensuring a fresh and delightful experience every time.

Indulgence Meets Conscious Choices

Enjoy pastries that are not only delicious but also environmentally friendly and free from dairy and eggs.
A Delicious Plant-based Experience with Nationwide Delivery
Indulge in the wholesome goodness of plant-based treats with ease. Simply order online for nationwide delivery and enjoy the fresh, tempting flavors of L'Artisane Creative Bakery.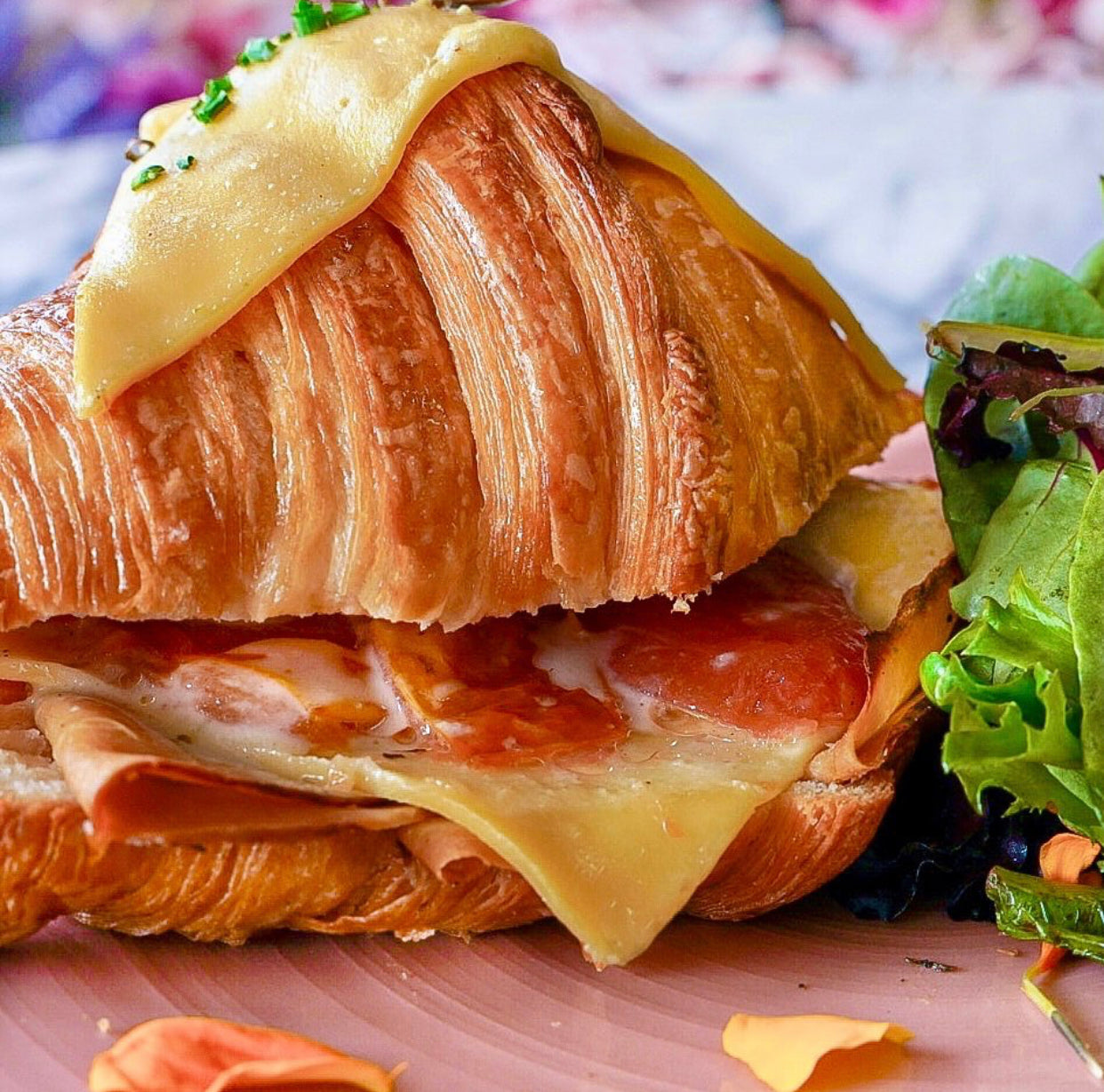 Make It Your Own: Start with Our Plain Croissants!
Love customizing your meals? Our plain plant-based croissants offer a blank canvas for you to get creative. Fill, top, or spread them however you like and enjoy a unique meal every time.
Begin Your Creation
Egg-Free & Dairy-Free Pastries: Pure Indulgence Online!
Explore gourmet treats crafted for lactose-intolerant and egg-sensitive foodies. Dive into rich flavors while shopping eco-friendly, inclusive delights. Nationwide delivery available.
Cruelty-Free Indulgence: Gourmet Vegan Pastries, Macarons and Cookies That Taste as Good as They Feel
Indulge in the ultimate guilt-free experience with L'Artisane Creative Bakery. Our exquisite array of 100% plant-based, cruelty-free pastries—including sumptuous croissants, decadent macarons, and heavenly cookies—demonstrates that ethics and flavor are a match made in gourmet heaven. Make every bite an ethical choice without sacrificing taste. Convenient online ordering and nationwide delivery available now.
Crafting Pastries with Purpose: Every Purchase Supports a Greener Planet.
At L'Artisane Creative Bakery, we passionately blend tradition with sustainability. Our 100% plant-based creations not only tantalize taste buds but also contribute to a healthier planet. Shop consciously and indulge in treats that support eco-friendly practices and global well-being.
Gift the Luxury of Vegan French Pastries with L'Artisane Creative Bakery Gift Cards Online
Searching for the ideal present? Offer the gift of gourmet indulgence with an online gift card from L'Artisane Creative Bakery, America's premier Vegan French Bakery. Perfect for birthdays, anniversaries, or any special occasion, our gift cards unlock a delectable world of 100% plant-based, artisanal French treats—ranging from sumptuous croissants to elegant macarons and indulgent cookies. Buy online today for immediate delivery and share the joy of unrivaled plant-based pastry craftsmanship.
Gift Now